We sit down with physics teacher by day, thriller author by night, Kayla--K.M.--Dailey this episode. K.M. is the winner of our flash short story contest with Laura VanArendonk Baugh to write a short story featuring Samwise Gamgee (LOTR) and River Song (Doctor Who.) K.M.'s story had us in stitches, and we're sure you'll see why we picked the story as our winner.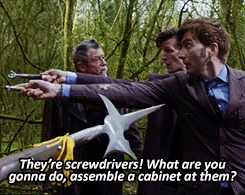 We talk about our Harry Potter houses, Kayla's inspiration for the short story, Christmas trees out of books, Liberty admits to having lower standards in her reading, the ever-present need for more bookcases, Harry Dresden, the new doctor on Doctor Who and Kayla's and Liberty's concerns about the direction, Doctor Who indoctrination (no pun intended!), Kayla's goal of 100 rejections in 2018 (!!!), Captain America...or Captain Jack Sparrow?
Find out more about Kayla on her YouTube channel.
Kayla's book recommendations:
Ender's Game - Orson Scott Card
The Series of Unfortunate Events - Lemony Snicket
The Three Body Problem - Cixin Liu
For a transcript of K.M. Dailey's short story, visit our website at: LasersDragonsAndKeyboards.com